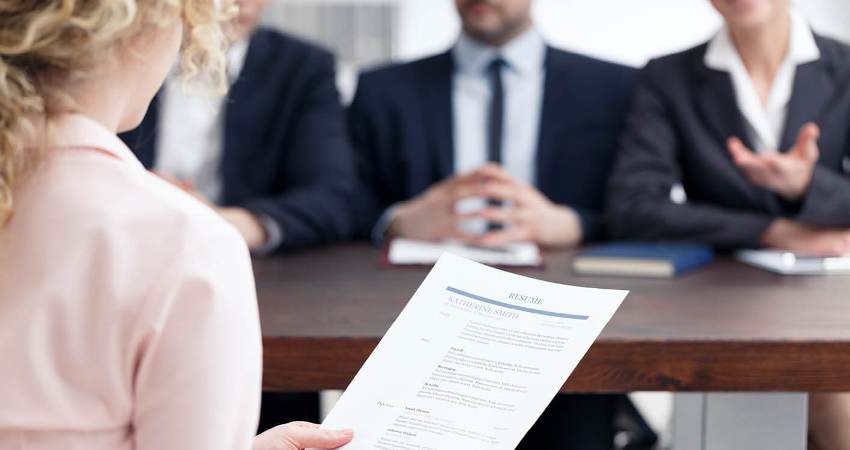 Let's paint a scenario. You've finally found "the internship made in heaven" for you after browsing through social networking sites and looking for openings in newspapers!
You've gone over your resume a couple of times. To prepare for the interview, you've viewed several YouTube videos and read a few blogs. It's time to send your resume to the institution or company with which you've decided to work.

But wait, there's a hold up? A COVER LETTER is required for the job opportunity!
You can end up staring at the blank Word Document as you may not have proper words to express who you are.
That is okay, and we can understand your struggles. We know writing a cover letter is stressful and it requires some good experience to do so.
So, do not fret – as in this article we will teach you what is a cover letter and how to write cover letter for an internship.
What is a Cover Letter?
Your resume is for setting out the credentials, but your cover letter is for expressing who YOU are. The purpose of your cover letter should be to make you as recognizable as possible to the person who might hire you.
Generally, a cover letter is a one-page document that you are supposed to submit while dropping your job application. Depending on the job you're applying to, a cover letter can reach a mark of 200-350 words. But make sure your cover letter is not too lengthy.
The aim to write a cover letter is to make a striking impact on your hiring manager like a PRO and to tell him why his company or the institution needs to hire you.
Often cover letters with poor vocabulary and no command over syntax are rejected by employers. So, make sure you hit the mind and heart of your HR by writing an impressive cover letter.
Do not forget this while writing a Cover Letter
Have you selected three to four institutions to send your resume? By now you should have an idea on how to write a separate cover letter for each organization.
You can simply change the company's name in your last cover letter, but that is not what we suggest you do!
Most of the hiring managers want to see how excited you are for their specific job position. They do not want a bleak cover letter. Instead, the employers want to go through a custom cover letter.
If you are not sure that you can make enough time to write individual cover letters for each position then no problem at all. You can simply hire top-notch writers from a cover letter writing service who will weave a perfect cover letter for you according to your needs.
If your employers ask you for a last-minute cover letter then you can simply ask your hired writer to do the task within a time frame and you will soon receive your inspiring cover letter on hand!
What to include in a cover letter?

Writing a cover letter is an easy task unless you have no idea how to write one. Scroll a bit to know what you can include in a cover letter.
1. Format matters
make sure you are sticking to the best format when writing a cover letter. The format in your cover letter should cover these aspects: header with your contact information, address the hiring manager, an opening statement, body, closing paragraph, and finally the salutation.
2. Do not forget to add the position

Recruiters hate it when job applicants (or internees) do not add the position they are applying for in the cover letter. Customize your cover letter according to your vacant position without taking any risks.
3. Keywords optimized

make sure the cover letter you are writing or have asked anyone to write for you is SEO-optimized. But do not copy every keyword mentioned in the job ad.
4. Add your education

If you do not have a good professional experience then your education and your coursework will do great with your internship cover letter.
5. Add an experience

No one hires aspirants based on the skills mentioned. A little experience to back up your statement will be a plus point for you!
6. Explain why they should hire you

Recruiters want someone to solve the problems of their organizations or institute. They do not need someone who is only there to learn.
A person with skills and "experience" is what they need. You can simply explain to your recruiter why you are the perfect fit for the position and what makes you extraordinary.
7. Express what you will get in return

tell your HR how grateful you are to get the position that you applied for. You can mention your goals that are linked with the position and the prospects you are looking forward to.
8. Proofread it

once you have written your cover letter, make sure to proofread it thoroughly. You can read it once or twice or you can ask your friends to go through it properly.
Sometimes plagiarism checkers do not detect syntax errors or the wrong sentence structure. So, it is better to do it on your own or ask a professional to do it for you! Or if you are not satisfied with that then you can take top CV writing services websites assistance also they write your cover letter, CV's, resumes etc.
Conclusion
Writing a cover letter is quite tricky when you are a beginner. It can get on your nerves when you are juggling with many tasks at once. So, hiring an expert cover letter writer is the perfect option for you. Or you can simply write the best cover letter for yourself after following our brief guide.
All the best with your internship!