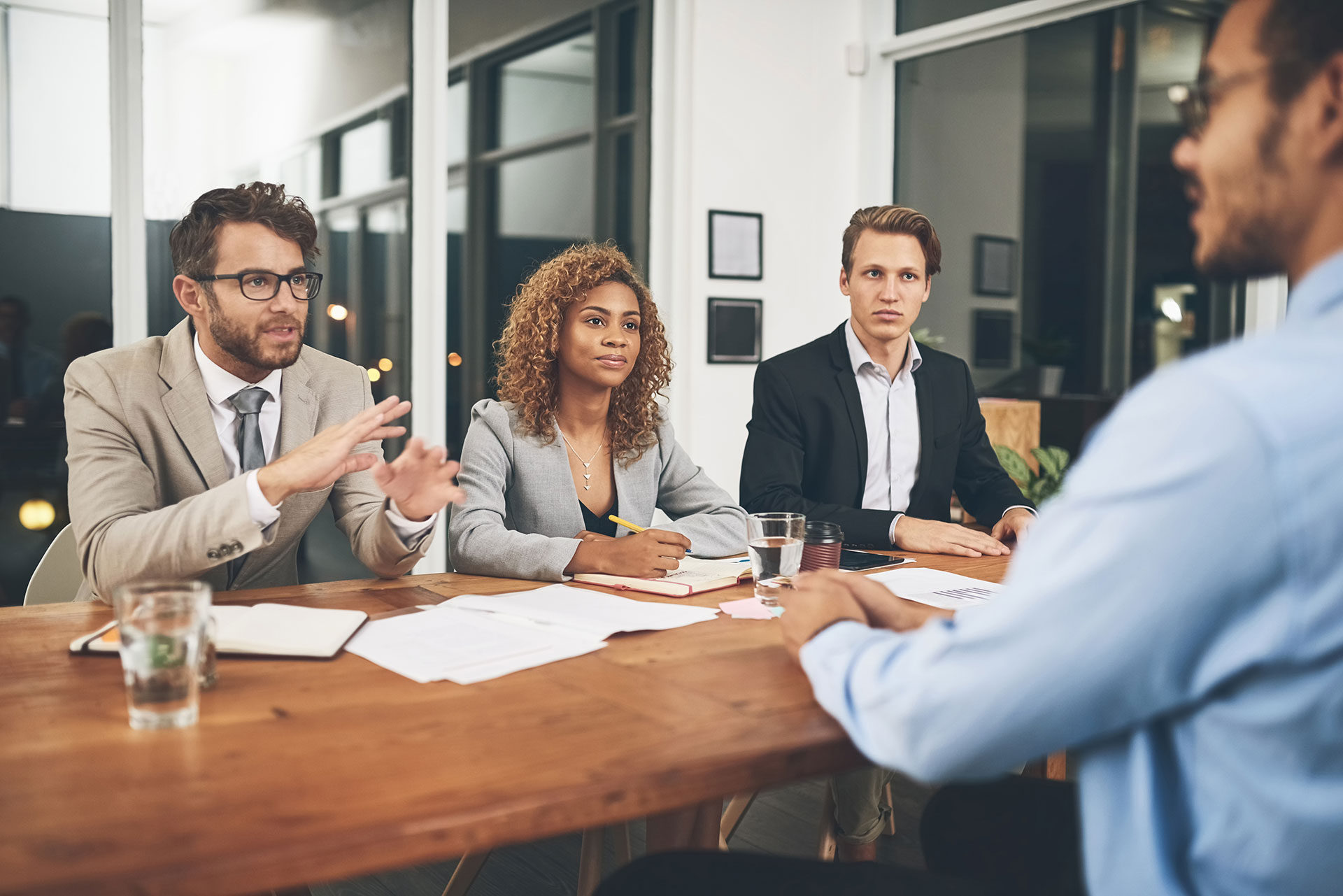 From the creation of a resume to the job hunt and then landing a job successfully, the process seems to be quite daunting. Not only this seems to be difficult but this actually is very tough and disappointing as well. Appearing in an interview and making an impact in a job interview and on the recruiter is another debate and is yet another not-so-easy.
Once you have graduated in a certain domain, it becomes harder to find a financially secured job. The companies have also become fairly advanced and they just hire the cream of employees who possess an outstanding skillset.
This is definitely advantageous for the organization and helps them to perform their operations effectively. But wait, making your way up to that stage is not as easy as it sounds! Once you have got the call for the technical and verbal interview, this is completely dependent on you that how would you make your way to the job from that step.
MAKING WAY TO THE JOB INTERVIEW AND THEREAFTER – WHAT YOU NEED TO KNOW!
Have you received the interview call?
Terrified from the tricky questions of hiring managers?
Finding it difficult to answer the questions of job interview?
If your scenario sounds like any of the abovementioned situations then don't worry. We have got your back! In this detailed article, we have written some tips with the help of which you can pass the job interview. But before proceeding further, you need to understand what a job interview is and why these technical interviews matter the most for the hiring manager and the company as well.
What a call for an interview is? Why should you prepare for it beforehand?
A lot of fresh graduates, and even the executives make the mistake of not preparing well for the technical interviews. No matter how skilled you are, you need to learn basic things before appearing against the panel of technical interviews.
While being interviewed, a candidate is usually asked a lot of critical, technical, and personal questions. And handling them meritoriously is the responsibility of the candidate. At this point, the applicant must bring together all of his sense and knowledge into use and should answer the questions. While making the cut, make sure to stay on track and do not drag any of your focal point.
Basically, this type of interview is arranged after a technical test. In some organizations and for some junior or entry-level positions, candidate profile scanning is also done in order to make sure that an applicant would be worth the interview and would fill up the empty place with his dedication and efforts.
Preparing for such interviews is highly important. Experts from the executive CV writing service have also recommended, with the help of technical interviews, half of the employer's search comes to an end. These sessions with the management of companies help the recruiters to judge the candidate on the basis of his work experience, skills, qualities, personal abilities, and behavior as well.
HOW TO ANSWER THE INTERVIEW QUESTIONS – HOW TO MAKE AN IMPACT IN A JOB INTERVIEW?
Basically, before the hiring and onboarding, this interview is generally done to make sure that the applicant is quite a suitable match for the open position. An assessment of the technical skills is hold by the employer before the job. Once you clear the test, you are called for an interview and making an impact over the frontiers at this stage is the real-struggle!
Here come the strategies and real implementation of the communication skills. At this stage, one has to market himself like a pro and has to show his abilities as the perfect fit for the organization.
But wait, if you are thinking that the employer would be asking you Can you write the pseudo code for an etc. program? or 'Would you please let us know some stages of software cycle?' then you are absolutely wrong.
The questions that are being asked in the interview revolve around you, your life, your goals, and your ambitions. Sounds unusual?
The recruiter would ask you about your future plans. He would like to dig you up to know about your career aspirations. He would look at your personality all zoomed in and would come up with the basic question. "Tell me about yourself, your hobbies, your objectives in career, and your future moves". This is where a lot of applicants get confuse as all they have prepared is related to their jobs.
You might be thinking that how to make an impact in job interviews. Don't worry, we have jotted down quick tips for you that could help you in making an impact on interviewer.
Show your ambitions:
While being interviewed, this is highly recommended to the applicant to show his ambition towards the job and its career. If you want to win the competitive interview race, this is very essential to learn about your ambitions and make sure to show them to the recruiter. Employers nowadays are interested in hiring candidates who have got the guts to work for their secure future and you should prepare yourself for such personal questions.
Keep up with resilience
Your flexibility and productivity can help the employer and the company to work on their projects more effectively. Since technology has also paved its way into the business sector, this has become important for the job seekers to showcase their resilience and quick ability to adapt the new environments. Such companies work on tight deadlines and you must emit your light of working under pressure and under any critical situation for the growth of your company.
Shine with positivity:
Positivity matters a lot in the professional environment of the toxic-corporate world. You must understand the fact that not everyone could be your well-wisher but you should be for everyone! This is how you bring a change. Let your employer know that you have got the soft skills and you are empathetic in nature. This would help you to highlight your basic etiquettes and you would become an ideal choice for the open job position leaving a lasting impact on hiring manager.
Eager to learn more:
Be eager to learn and showcase your curiosity to everyone. From creativity to uniqueness and future learning, the hiring manager is looking out for the candidates who are passionate about their jobs and want to lead in future. Sense of owning, responsibility, and leadership – all these characteristics help the recruiter to understand that you want to be a part of the company. Also, this would help the hiring manager to understand that be it the start from scratch, you would be doing it with zeal!
Focus on communication skills:
The executives from CV writing service London have penned, around 75% of the recruiters take the decision of hiring/not hiring the candidate on the basis of his communication skills. From the voice tone to the selection of words and speech delivery; a hiring manager looks for every small element in the candidate. You will surely get hired if you are good with all of these things along with your appearance obviously.
FINDING IT SCARY TO APPEAR IN AN INTERVIEW? HERE ARE SOME BONUSES!
Hear it out, this is not necessary to talk about your accomplishments always! There are some newbies who are about to take a fresh start with their new jobs. There are some professionals from different industries as well who are switching their careers or making a move for growth. And this is nothing to hide!
Everybody has got some flaws and not everyone is so good with his professional approach but that's absolutely okay! Talking to the recruiter about your weaknesses is one bossy move and this shows the employer that you aren't afraid of failures. Start from scratch only if one is determined to do so.
Usually, these interview sessions are arranged by good listening employers who are humble enough to hear your side of story so be confident with whatever skills you have. In this way, you would become more assertive and valiant with your past achievements towards your future goals.
Energy and courage are always a must and since the soft skills are in-demand, ensure to showcase them as your personality highlights. Also, consider your work history and your degree as your biggest backbone that could help you to land the job.
SUMMING IT UP!
While depicting yourself in front of panel, make sure that you are not talking much or else it would make you look like a fool yet over-confident. Keep your ears open and listen to the questions carefully. process the question completely before answering it. Take a deep breath and gather all the points. When everything is planned in your mind then speak about it. This long guide would surely have answered all your inquiries about the interview stage of the recruitment process and we wish you luck to make the way through it commendably!