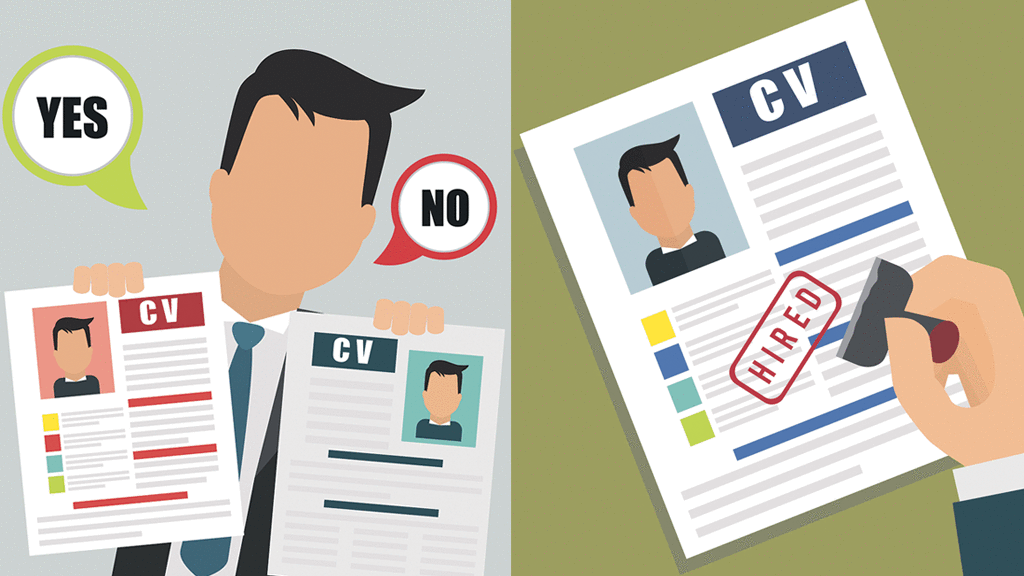 Being a fresher, writing a CV for the initial career development can be a daunting task. His stress and panic do not come as surprise to us. They are mostly found confused on how and where, to begin with.
CV is a self-marketing tool that allows one to exhibit his skills, accomplishment, and goals in one place. Not everyone is an expert in expressing himself with accurate content and synchronization.
Many fresher do blunders while drafting a CV for themselves. They add irrelevant content like their hobbies and expertise that does not sound professional. They make it 2 to 3 pages long with terrible misalignments.
CV is the first impression of your personality and mindset. You should represent yourself responsible and sensible through it. To help win the interview, a comprehensive guide on 'how to create a perfect CV for fresher' is presented.
First, decide the technical format
There are three types of layouts:
Chronological
Functional
Combinational
If you choose any single domain, carefully follow all its protocols. Chronological order is commonly used for being understandable and editable.
Align the sections in order
Misplacement of sections can lay a bad impression on the recruiter's mind. Recruiters spend not more than 30 seconds on your CV in that timeframe, because they prefer to see a CV that is properly compartmentalized.
The format of your CV depends on its type such as reverse-chronological and chronological. The general format is shared below;
Header with accurate contact information
CV summary
Work experience
Qualifications
Expertise
Skills
Additional section for add-ons
Select the standard font size
The most preferred and used CV typefaces are Times New Roman, Arial, Tahoma, or Helvetica. The font size that perfectly fits in the page is 12 with single spacing.
For header and titles, use 14 to 16 font sizes with bold magnification.
Be consistent with the outline
To create a visually appealing CV, layout and style make a significant difference. To begin with, the outline has one-inch margins from both four sides.
Your CV headings should be crafted in the same font type, font size, and magnification like italics, bold, or underlining. Choose a standard date format in the overall CV like this 11-8-2020 or 11/8/2020/. Such minor details cast a positive impression on your professionalism.
Make it concise and precise
Recruiters would prefer reading a CV which is short and precise in wording. Detailed summaries and long sentences may distract their interest.
Don't suffocate your recruiter with heavy graphics. Be consistent with the black and white space in your CV.
Add a picture only if asked
Many candidates themselves add their pictures without reading the job requirements. It may again impact the impression of your professionalism and personality.
When asked for a picture, make sure to add one with good resolution and pixel quality. It should be a professional headshot.
Only add the necessary personal details
According to the specialists of a CV writing service London, applicants still forget to mention their proper personal details on the CV and the resume.
It should be stated in the following format;
Full name
Occupation
Email address
Telephone number
Social media links
Residential address
In 2021, professional social appearance has become mandatory especially LinkedIn profiles. Recruiters search your username on LinkedIn to verify and explore more of you.
Make good use of the additional section in the CV
Most of the applicants cut down this section considering it unimportant. Through this section, you can share your certifications, language skills, and additional expertise.
This will let the recruiting committee know-how about your personal and social accomplishments.
Make your CVs 99% ATS complaint
In today's tech-savvy world, CVs are getting scanned via recruitment scan software. ATS (Application Tracking System) software checks for CV for fundamental standards right before landing in the recruiter's hands.
To make your CV ATS complaint, you have to extract the right and relevant keywords from the job description. You have to make it keyword-optimized to increase its visibility in the search result. ATS has its own approved templates and outlines.
Your profile summary will convince the employer to further explore your application
Use the section wisely in showcasing your leadership and management skills. As per your occupation and experience, share your analyzing & interpreting skills in managing the problems. Denote your abilities to find the right solution in no time with accurate logical thinking
Don't add the details which are already there in the CV if you find issues when creating your CV's take assistance from graduate cv writers. Take it as a kind of personal statement and highlight why you are the best fit for the position.
A cover letter can make a difference
Attaching a cover letter with your CV can implant a positive impact. You can use that cover letter in convincing the recruiter that your skills and education make a perfect combination for the applied position.
An impressive cover letter with engaging content can persuade the recruiter to explore your application in detail. He will more likely spend few more minutes on it. Or you will find any issues writing your letter then you can take help or cover letter writing service from the experts.
In a nutshell
The major don'ts of creating a powerful CV is not to use multiple colors on it. Even if you are using them so use them consistently with all the sections. Say no to grammatical errors. A single spelling mistake or grammatical bug can place your CV on the NO pile. Always proofread it multiple times to secure zero chances of errors. Never mention your expected salary on the CV. Wait for the interview call.  Before submitting your job application, always get your CV verified by a professional CV designer or expert. He will skim it through the recruiter's perspective and will point out the hidden faults.